With eyes set firmly on yet another Le Mans prize, Jaguar spent the early 1960s working on a mid-engined sports car. The engine: a new, double-overhead-cam V12. Sadly, it would never see a starting flag.
The Jaguar XJ13's aerodynamic bodywork was from the mind of Malcolm Sayer, whose work on the C- and D-Types helped secure previous victories, and engineering was by Mike Kimberley (who would go on to head up Lotus). The car was ready for testing in 1966 but by this time Ford had rather upped the ante with its seven-litre GT40, while the appetite for racing at Jaguar had been diminished thanks to a merger with BMC. Only one XJ13 was built and it never raced. Neither was its engine used in any other car. At least until Neville Swales managed to find one.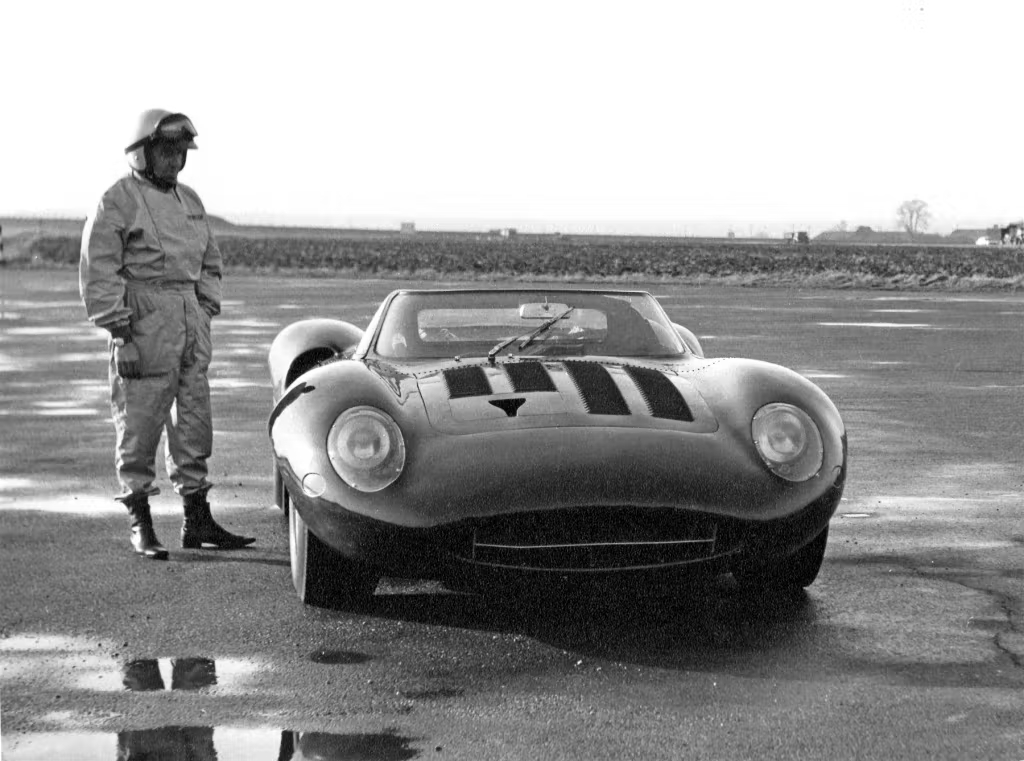 Swales is CEO of Coventry-based Building The Legend, from which he now offers the so-called 1966 Le Mans Prototype and E-Type Reimagined models, powered by his version of the lost Jaguar V12, known as the Tera.
It was the chance discovery of an original Jaguar quad-cam engine that led Swales to start his first engineering business.
"I'm actually a brewer. I started off with a little company in the mid-'70s called Theakstons and then when Nelson Mandela came to power I was poached to go out to South Africa. To cut a long story short, I had the most amazing time. I was brew master and production director of a brewery in Cape Town and that's where I started racing and playing with cars in earnest. Classic Jaguars have always been the kind of thing that floats my boat and a bright red 1962 E-Type Roadster was my everyday car. When I came back, I decided that I didn't want to work with big companies anymore and would pursue my passion.

"A great friend of mine knew I was interested in special engines and he pointed me to an advert for a Jaguar engine on eBay. It turned out to be the only surviving complete XJ13 engine. Jaguar had sent this engine out all dressed as part of its promotional activity in Germany. After the end of the project it went to a private individual who sat on it for almost 50 years, not really knowing what it was!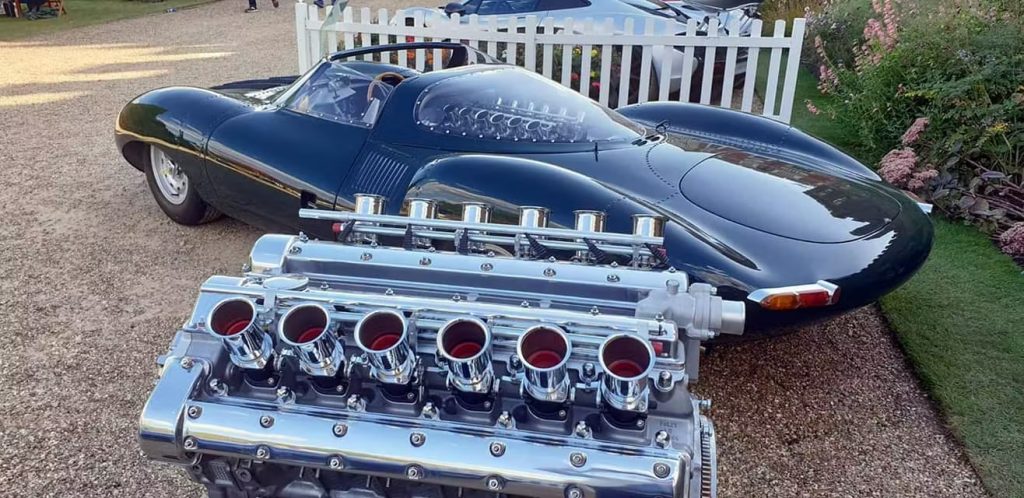 "I looked at the pictures, I looked at the casting marks. I've got another good friend who actually worked on building the XJ13 in period, Peter Wilson, who was writing the definitive story of the car. He was on a cruise at the time so we exchanged a few emails and he confirmed that it was the most highly developed of all the prototype engines.

"So I put my bid in and won this piece of history. I jumped in my Nissan Navara 4×4 with a friend and a pocket full of Euros and we drove 12 hours to Stuttgart to collect it."

On returning home with the engine on the back of his pickup Swales had something of an epiphany. "It changed my life. At that point I decided I was going to build an XJ13."

Swales says he spent the next six years researching the car in detail, working with the Sayer family, exhausting the Jaguar archive, and enlisting Mike Kimberley's help. "There were no plans, some of the information I came across were just pieces of paper with numbers for X, Y, Z coordinates."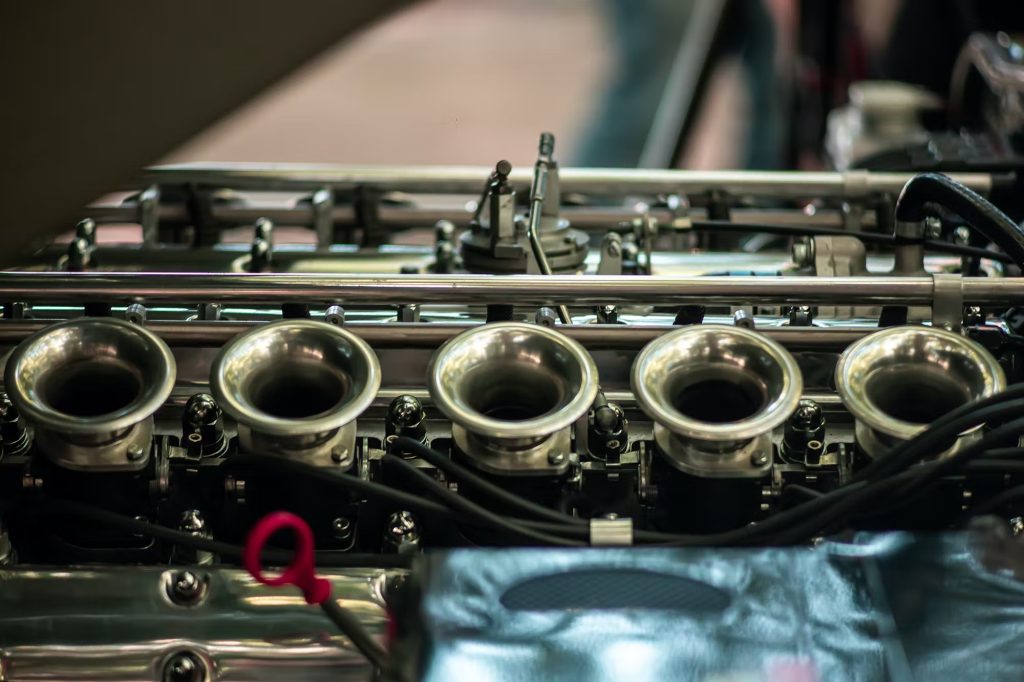 Once completed, finally, the car was shown to the public. It earned a spot as one of the finalists in the 2016 International Historic Motoring Awards.
Although Swales only ever planned to build one car, the response was such that soon he was working on a second. "This gentleman in California started pestering me and turned out he was a multi-billionaire. I kept pushing him back and said, I'm not interested in selling these cars, but he pestered me and he pestered me and eventually I built a car for him. And it sort of grew from that."
Swales and his engineers took the quad-cam V12 concept and developed it further. Much further. Available in 6.1- and 6.8-litre capacities with a choice of Lucas mechanical or electronic fuel injection the Tera now produces between 350 and 650 horsepower – far more than Jaguar could ever have imagined. What's more, it can do it on renewable fuels (like those powering this E-type we drove) as well as regular pump fuel.
It not only powers the 1966 Le Mans Prototype inspired by the XJ13 but can be installed in Building the Legend's E-Types, of which just 24 will be built. Each is tailored to the buyer's specific desires, with a wide range of restomod features available, such as speed sensitive power steering to air conditioning, electric windows, electric parking brake and even parking sensors, USB sockets and satellite navigation.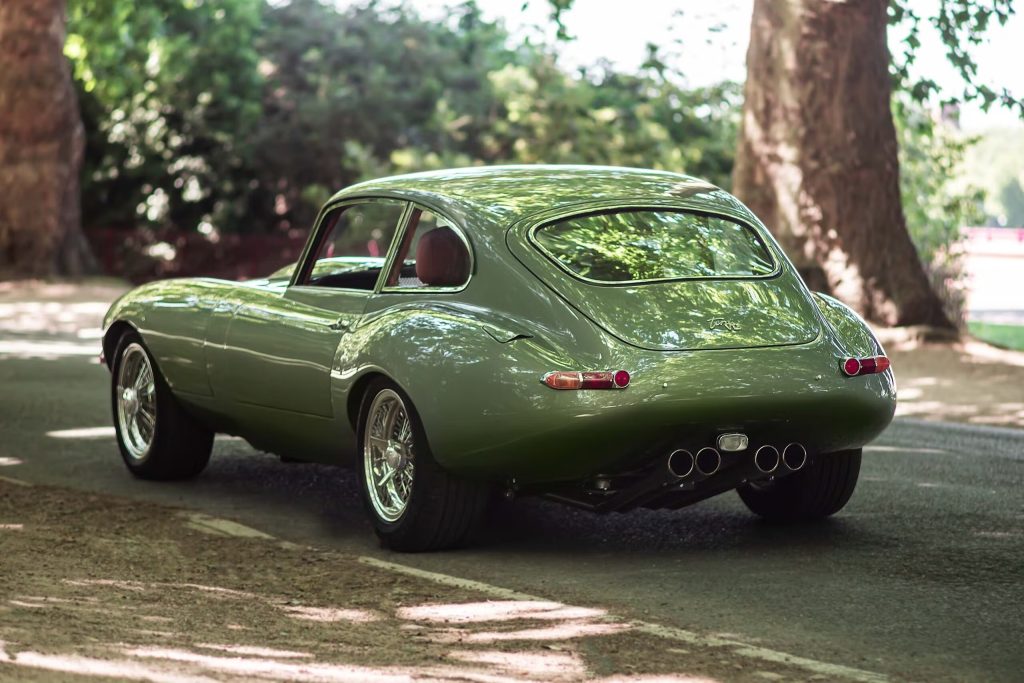 The chassis is uprated with modern suspension and brakes, bigger 16-inch wheels are installed and there's a choice of bodywork, while interior trim is, of course, totally personalised. Finally, there's a choice of roadster, coupé or low-drag bodies in hand-formed aluminium. It takes eight to 12 months to build each one and costs in the region of $500,000, depending on the donor car and specification.
We've yet to drive one, but having seen these cars on display it looks like Swales has certainly brewed up something very special indeed.
Via Hagerty US